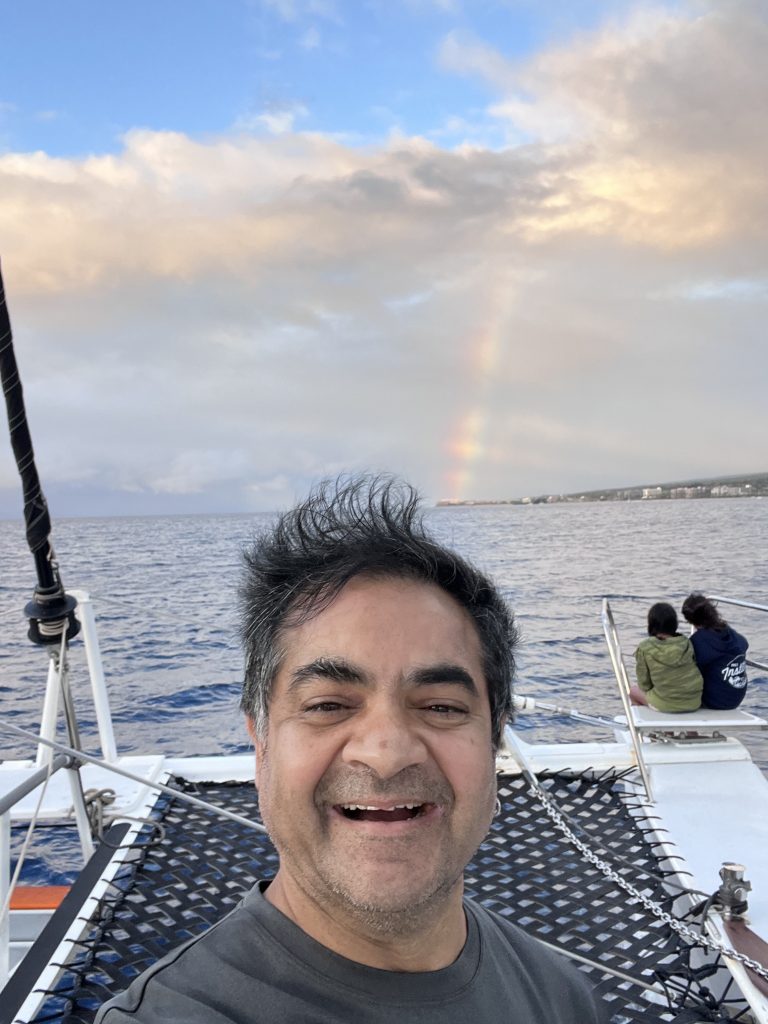 HAMMAD ZAIDI
Zaidi is an award-winning creator, a member of the Producers Guild of America, served as a member of the Videogame Caucus for the Writers Guild of America throughout its existence, and is a Certified Buyer of the world's most essential film sales markets. He also owns a stake in Designware.io.
Hammad hosted 200+ episodes of Limping On Cloud 9, a podcast, and wrote 300+ articles on Going Bionic, his film distribution and career strategy column. He has been a jury member, screenplay jury member, filmmaker advisor, showcase curator, panelist, advisory board member, and world cinema screener at several major film festivals. These include but are not limited to Sundance, SXSW, and Slamdance.
Hammad has been an adjunct professor, guest lecturer, and panelist at several universities, including UCLA, USC, Vanderbilt, Chapman, The Watkins Film School (acquired by Belmont University), San Diego State, and others. He received his MFA from the UCLA School of Film and Television Producers Program.
DIRECTING
Zadi directed "Baptized at Lucky Lucky Lube," a short that played in 28 festivals in six countries (United States, Canada, Mexico, Australia, England, and France). He was featured on Ain't It Cool News and earned a spot as one of only six directors chosen for "Tennessee Film Night" at the 2001 Nashville International Film Festival.
Hammad Zaidi helmed "Champions Of Hope," a September 11th related Public Service Announcement for the first anniversary of 9/11. The project was endorsed by the White House, paid for by Disney and Verizon, and distributed by Regal Theaters on 5,001 theatrical screens. It aired on major television networks and played at several sports arenas. As a result, an estimated 650,000-1,000,000 children engaged in community service, making it one of the largest youth mobilizations in American history. This project also earned an article on Ain't It Cool News.
Hammad has been directing a 20+ year shoot for his mockumentary, "The Fate Escape." The clips below feature Academy-Award-winner Olympia Dukakis, former Los Angeles Laker Kareem Rush, and Dee Caruso, Hammad's screenwriting professor at the UCLA Graduate School of Film.